Since I am awake for some reason, I thought I would post of the sims2 pictures from the last few time I've played. They're not as entertaining as usual.... usually the best ones come from the Hitsugaya household... LOL. :D
The Abarai Household
I don't know why I always forget her name... LOL. But she was very irritated with Shuuhei for some reason lol.
That would be Eiji and Kotone Hitsugaya. <3 They're now 'going steady' LOL. And there is Mamoru looking at them going, "What are you doing? O_O EWWW COOTIES."
And they start to like each other...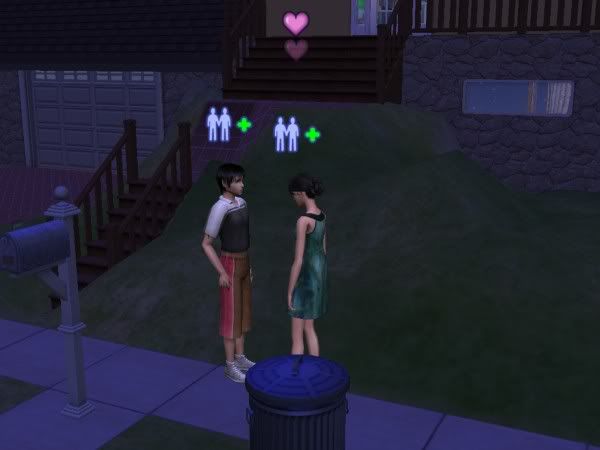 More <3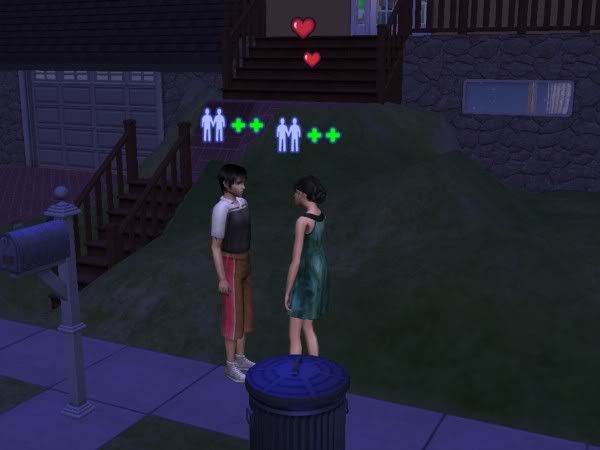 And it's LOVE! <3
Gin and Rangiku's House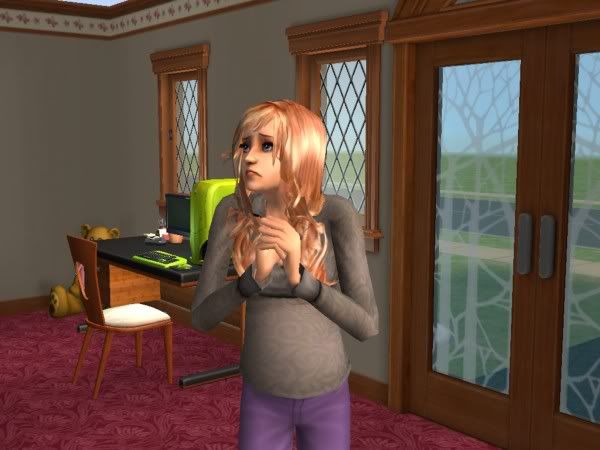 Rangiku: Why did I allow myself to get knocked up by him again!?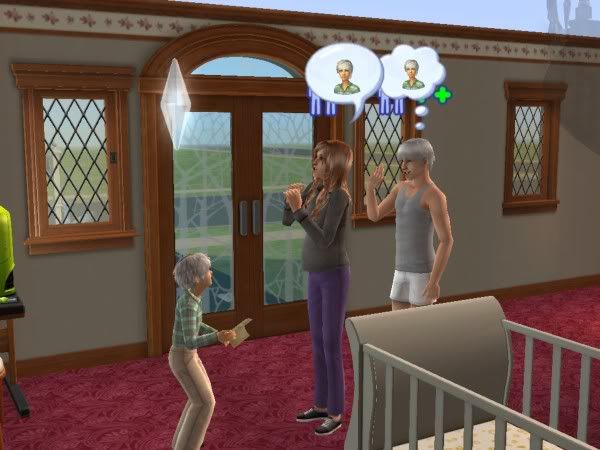 Yuichi: LOOK MOM!!!! I AM GETTING STRAIGHT A's!!!!
Rangiku: Oh, my baby is a genius!
Gin: ... just like daddy. :]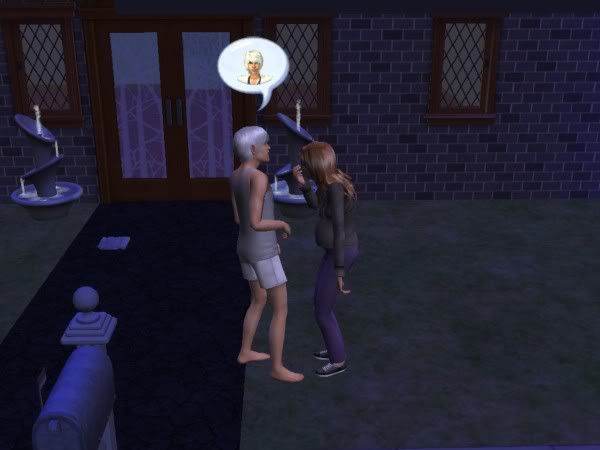 I love it when they gossip... especially Gin. About Hitsugaya. LOL.
Gin: What do ya mean, Rangiku? Reading up on fixing relationships? What relationship?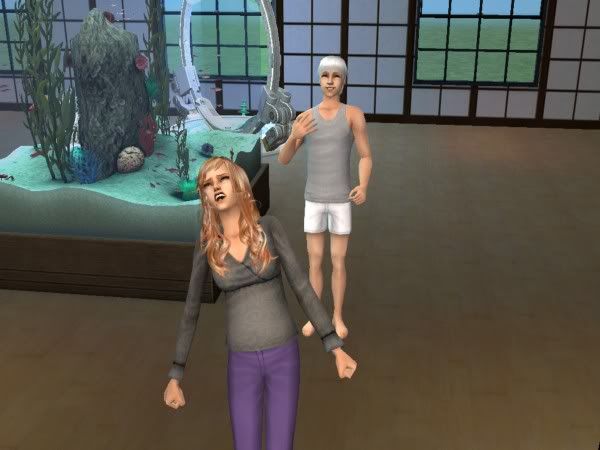 Rangiku: OH GOD THIS SUCKS OW I'M IN PAIN.
Gin: Whats th' matter, Rangiku?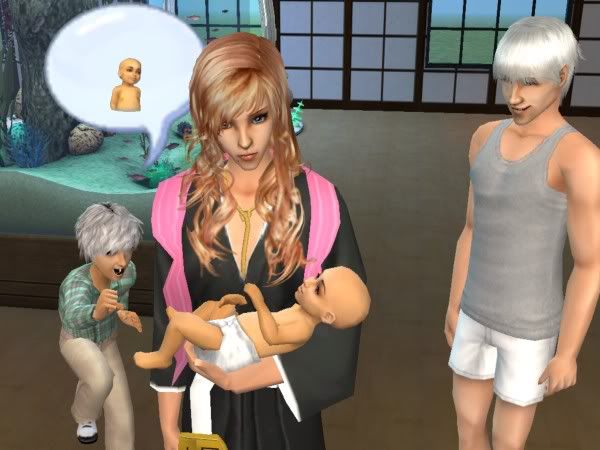 Yuichi: YAY A BABY!!!!
Gin: :]
Ran: Oh crap.
I can't remember her name!!! LOL. I fail at this. But anyway... you KNOW why Yuichi wants to be best friends with her... he can see up her skirt in the lady like way she is sitting. Renji, teach your daughter better manners!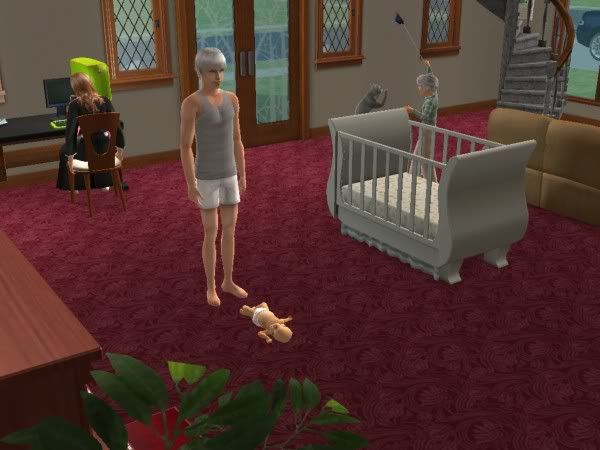 Father of the year... leaving his daughter on the floor.
The Kuchiki Household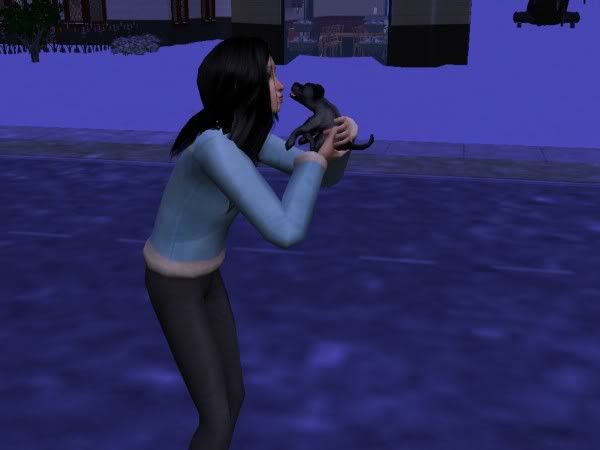 I figured Hisana needed something to play with while her husband was at work... so she adopted a puppy. :D
They do love each other. >.>
Brotherly/sisterly love. <3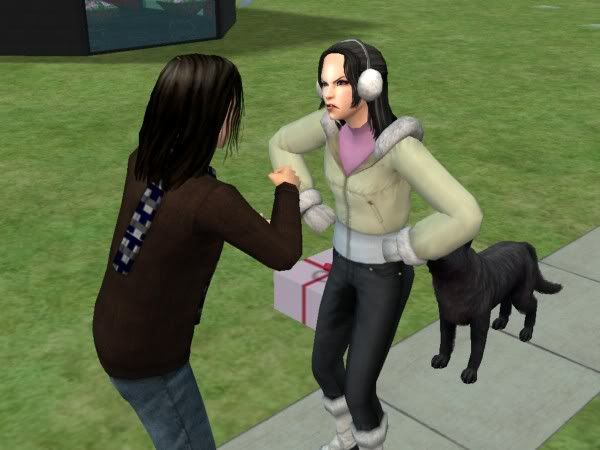 And this is the look that she was giving her brother. LOL.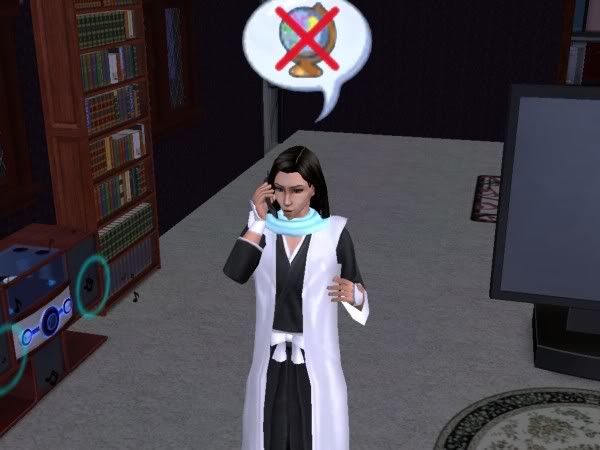 His little niece called him (she calls him like every five seconds)... and he just looked SOOO CONFUSED here. "Uhh... real world??? Umm..."
Hisana: Ooooh, hello, Shuuhei!!!!
Byakuya: I AM GLOWING BECAUSE I AM AWESOME.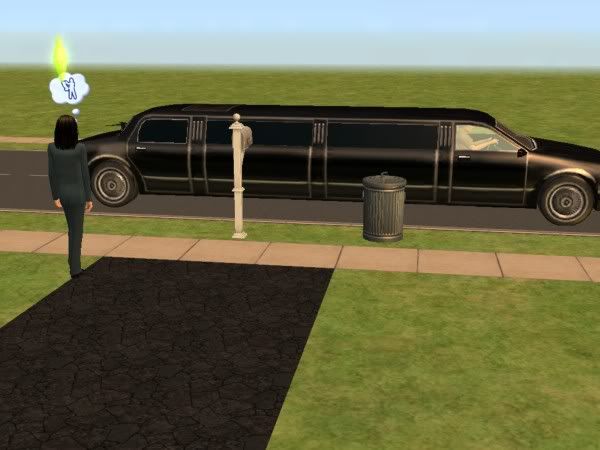 Byakuya going to work...
Byakuya playing with Meirei. Yes... the puppy's name is Meirei. Seemed like something Byakuya would call his puppy.
And there is his niece calling him again. She must not get enough attention at home if she keeps calling Uncle Byakuya... lol.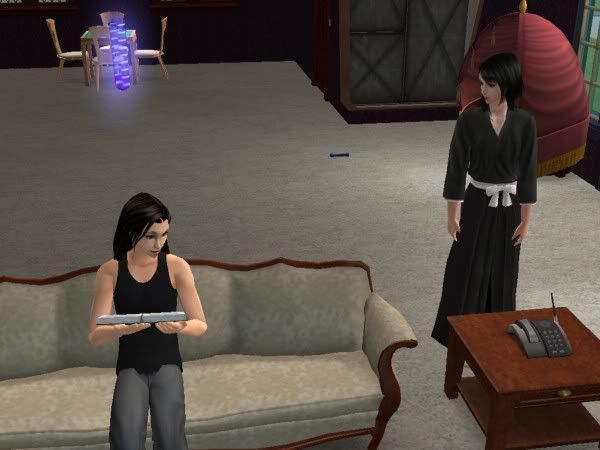 Rukia: Nii-sama, Renji is coming over to visit.
Byakuya: ... awesome.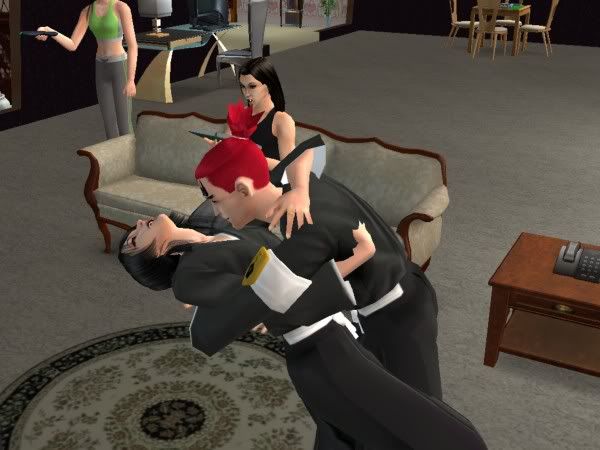 Renji: Come 'ere, Rukia...
Rukia: omgnotinmybrothershouseokay*kisskiss*
Byakuya: *reading...will not look up*
Renji: Come on... he won't notice.
Rukia: Not in Nii-sama's house, Renji...
Renji: ... come on...
Rukia: I don't know...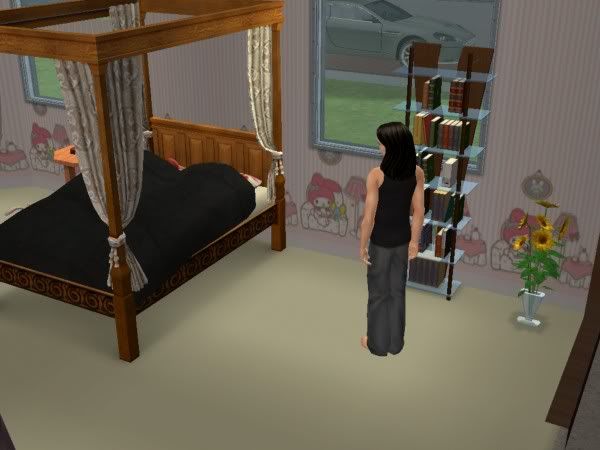 Yep. In nii-sama's house!!!! LOL. Nii-sama does not approve. But I love Rukia's room... so full of bunnies. :D
.....I need to play some more and make moar people. I built the Urahara house the other day and he and Yoruichi already have twin boys. :D lol. I also built the Kurotsuchi household... just to add a little excitement. :D But I need MOAAAAAR. So many moar characters to make. :D Okay... time for me to pass out now. It would be AWESOME to get 8 hours of sleep, but I don't think it'll happen. *sigh*